About Us
Our Mission
Connecting amazing structures Nationwide!
How we do it:
By adhering to strict core values, and continuing the heritage of our company as a premier USA manufacturer & distributor of top quality fasteners. Through hard work and experienced people, we are dedicated to exceeding customer needs by offering quick resolutions to keep projects on-time.
We get the D R I F T !
Our Core Values:
Dedication Going above and beyond for your team, your supervisor, SLSB, and the customer.
Respect Showing proper regard for our customers, employees, and vendors. Everyone should feel good about being part of SLSB and the job that each individual performs.
Initiative Not only recognizing the need to take action but taking action.
Focus Attention toward a particular purpose. To focus all efforts on the job at hand.
Teamwork Willingness, across all departments, to work together to achieve a common goal.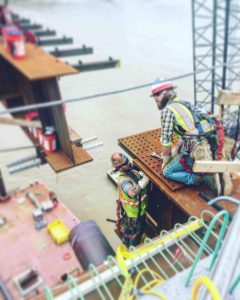 St. Louis Screw & Bolt is one of the longest operating bolt manufacturers in the United States and, in fact, the world. SLSB specializes in HEX HEAD BOLTS in A325 & A490 type I, III Hot Dip Galvanized, Mechanically Galvanized, Weathering and Plain Finish. We also custom manufacture Anchor Bolts, Tie Rod Assemblies, U-Bolts, Eye Bolts, and J-Bolts in diameters from 1/2″ through 4″ and up to 40 feet in length. Along with manufactured products, SLSB specializes in and has among the nations largest stock of TC bolts (tension shear) ASTM F2280/A490 & ASTM F1852/A325. SLSB also sells and services Wrenches for TC and Hex Bolts, along with stocking several different types of fasteners. Please check out our products for a more in-depth look.
We are members of several fastener industry associations including the Industrial Fastener Institute. At St. Louis Screw & Bolt we are always interested in what is going on in the Construction business which is why we are active members in the American Institute for Steel Construction (AISC) and many steel fabrication associations all over the country.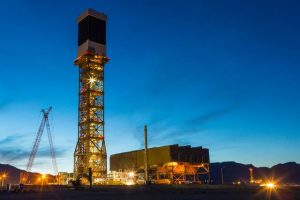 St. Louis Screw & Bolt has well trained, experienced personnel who know construction bolting and can help provide answers to your toughest bolting questions.
We are happy to answer your questions. To learn more or schedule a consultation, call us today at 800-237-7059.
Compliance:
U.S. Department of Health & Human Services, U.S. Department of Labor, and U.S. Department of the Treasury and enforced beginning 7/1/22, health plans (which includes clients who sponsor employee benefit plans) and health insurance issuers must publish two separate MRFs.
| | |
| --- | --- |
| • | In Network: Negotiated rates for all covered items and services between the plan or issuer and in-network providers |
| • | Out of Network: Allowed amount paid to, and billed charges from, out-of-network providers for all covered services within a 90-day period |

https://www.cigna.com/legal/compliance/machine-readable-files